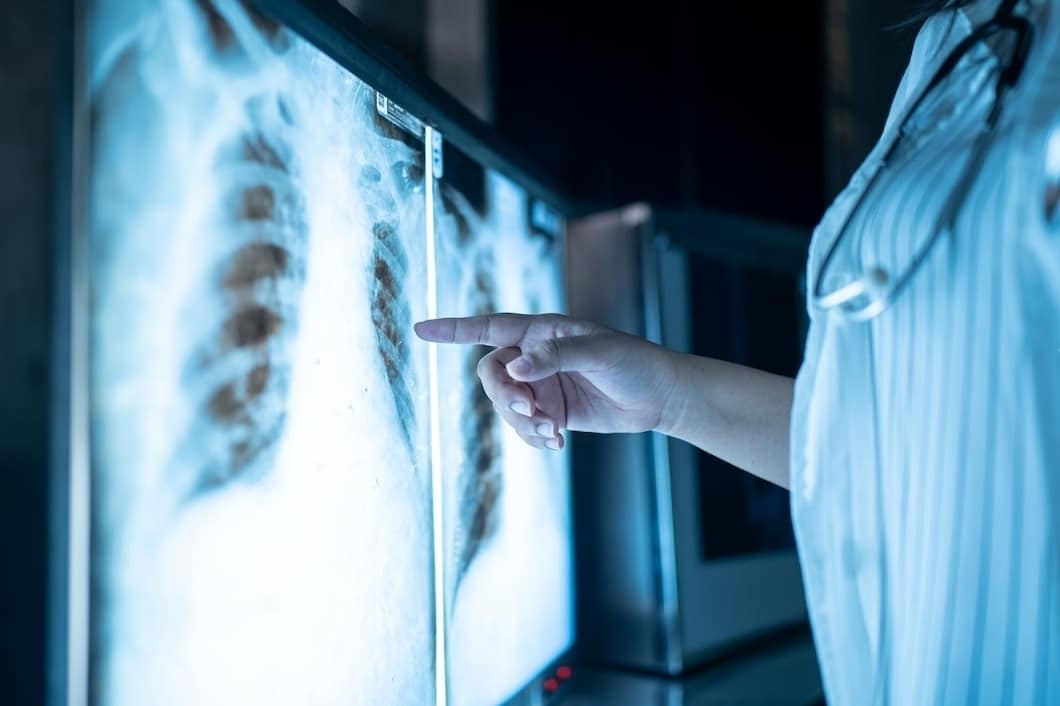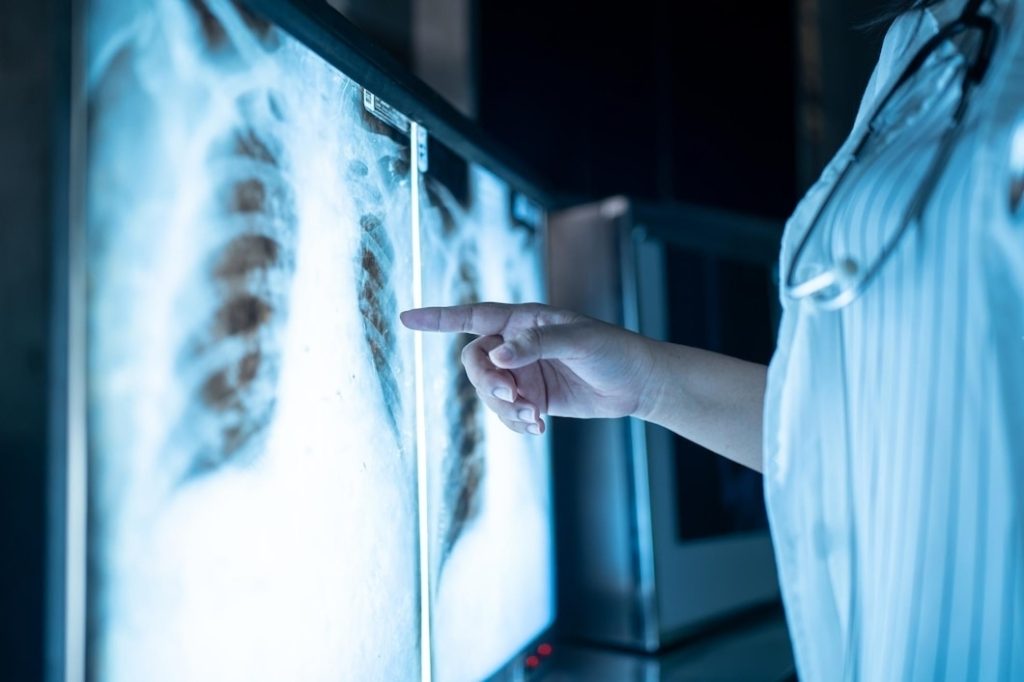 X-Ray Service at Absolute Urgent Care
When it comes to your health, we've got you covered. So, we're proud to offer an urgent care facility that has cutting-edge digital X-ray technology. You can depend on us for any X-rays you may need, whether it's just a routine check-up or something more pressing from a recent injury.
X-rays are a crucial diagnostic tool used in the field of radiology to help our medical professionals get a clear view of the inside of your body. They are commonly employed to:
Detect Injuries: There's nothing quite like an x-ray. It can assess fractures, dislocations, and other injuries in a way no other test can. If you believe you've had an accident or suspect a bone-related issue, an x-ray is the best way to pinpoint the problem.
Diagnose Illnesses: Beyond just detecting broken bones, x-rays can be used to diagnose and keep an eye on various medical conditions. Also, conditions like pneumonia or heart disease can be detected.
Guide Treatments: In some cases, X-rays assist our medical team during procedures or surgeries, ensuring precision and accuracy.
How to Prepare for an X-Ray?
Preparing for an X-ray is a straightforward process:
Wear Comfortable Clothing: You may be asked to change into a gown, so wearing loose-fitting, comfortable clothes can make the process smoother.
Remove Jewelry and Metal Objects: To ensure clear imaging, remove any jewelry, watches, or other metal objects.
Inform Your Technologist: If you are pregnant or suspect you might be, please inform our staff. We will take extra precautions to protect you and your baby.
Follow Instructions: Our skilled technicians will guide you through the process and provide any specific instructions based on the type of X-ray you require.
Rest assured that our team at Absolute Urgent Care is experienced in making the X-ray experience as comfortable and efficient as possible.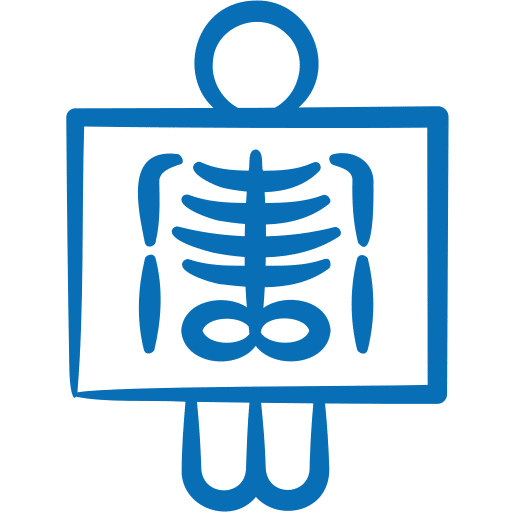 Chest X-rays
Our facility provides chest X-rays to assess and diagnose various lung and heart conditions, offering insight into your respiratory and cardiovascular health.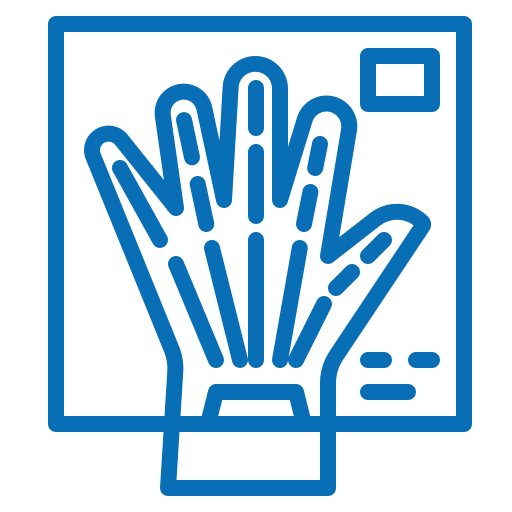 Limbs X-rays
We offer X-ray imaging for limbs, helping in the detection of fractures, joint issues, and other orthopedic concerns to support your musculoskeletal health.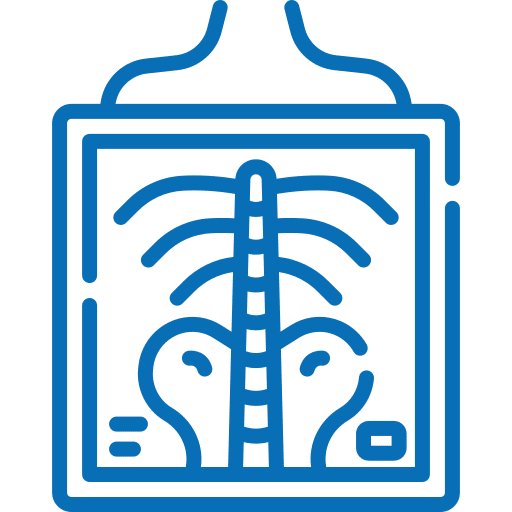 Plain X-rays for Abdomen
Our services include plain X-rays of the abdomen, aiding in the diagnosis and evaluation of abdominal pain and digestive system issues.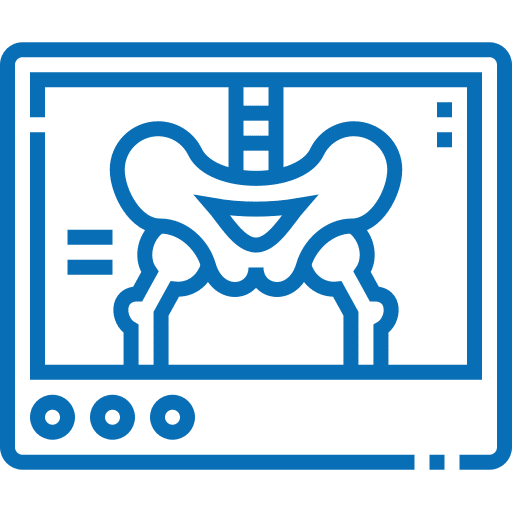 Digital X-ray Technology
Our state-of-the-art digital X-ray technology ensures accurate and swift imaging, providing a critical tool for diagnosing and monitoring a wide range of medical conditions.
Schedule Your Health Care Consultation
Take the first step towards a healthier life. Schedule your medical consultation today and let our expert team guide you on the path to wellness.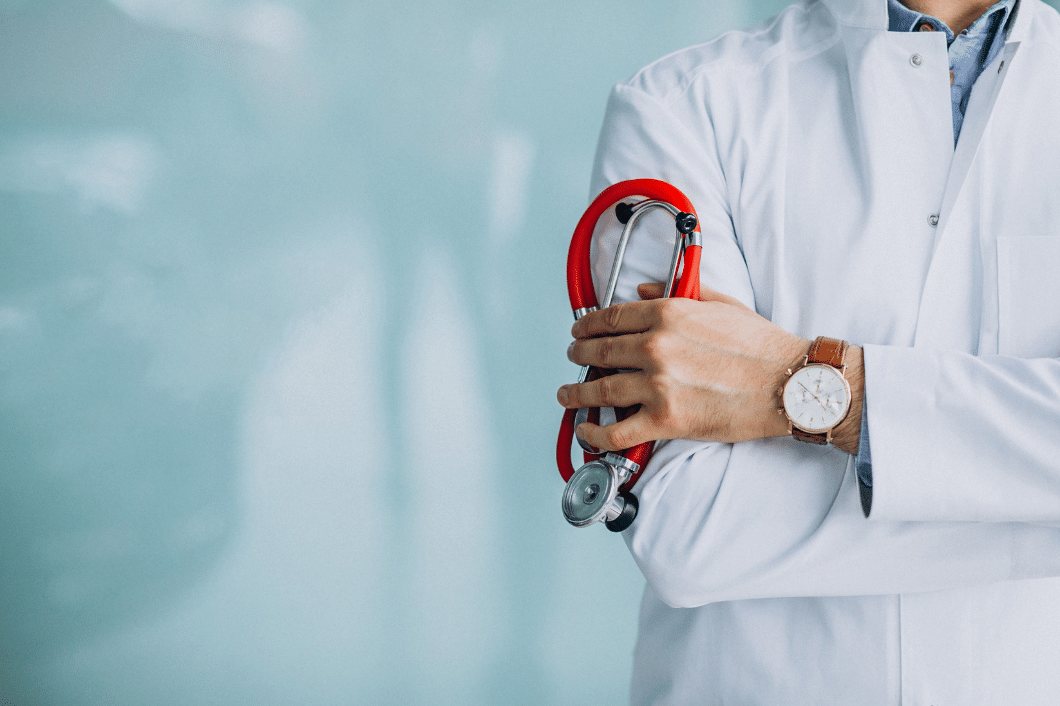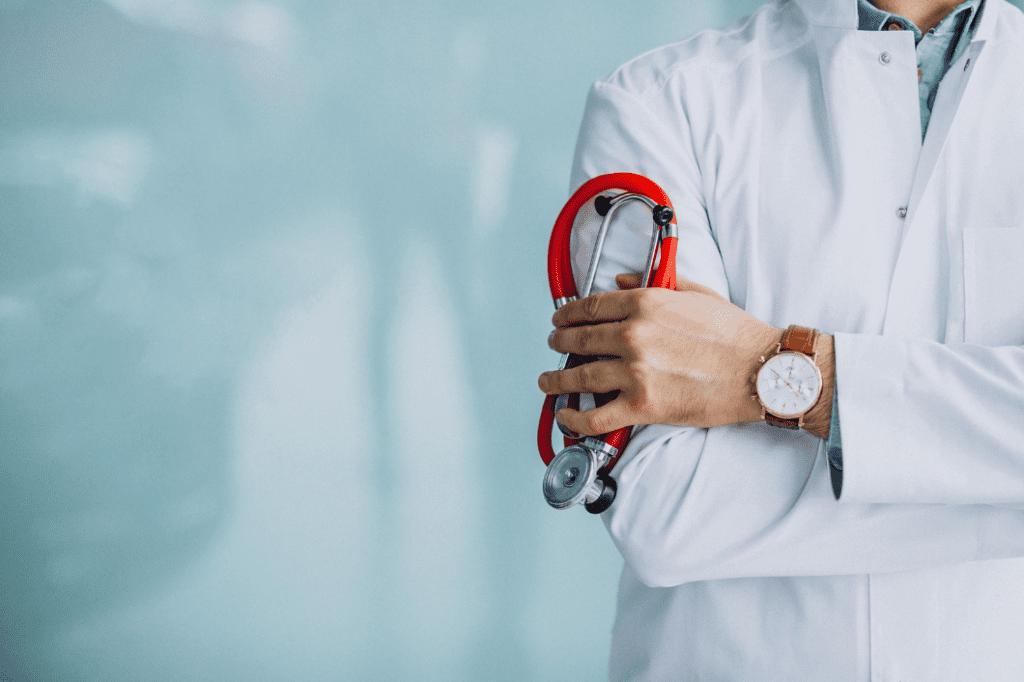 Expert Medical Specialist
Our team comprises experienced health specialist who bring advanced expertise and dedication to every aspect of your health.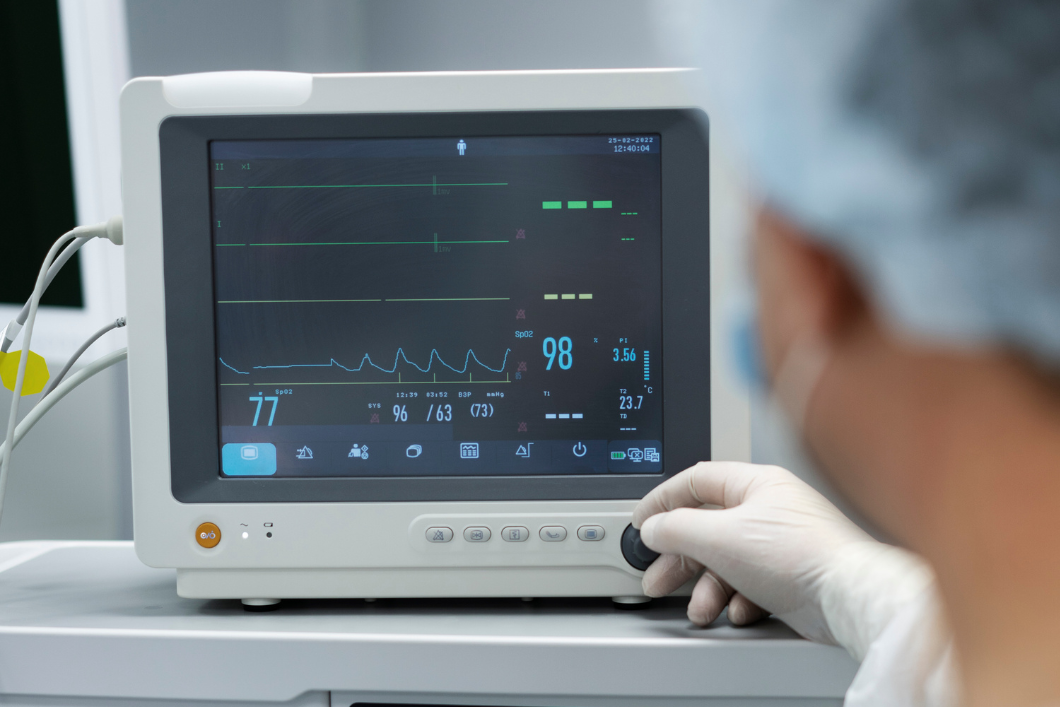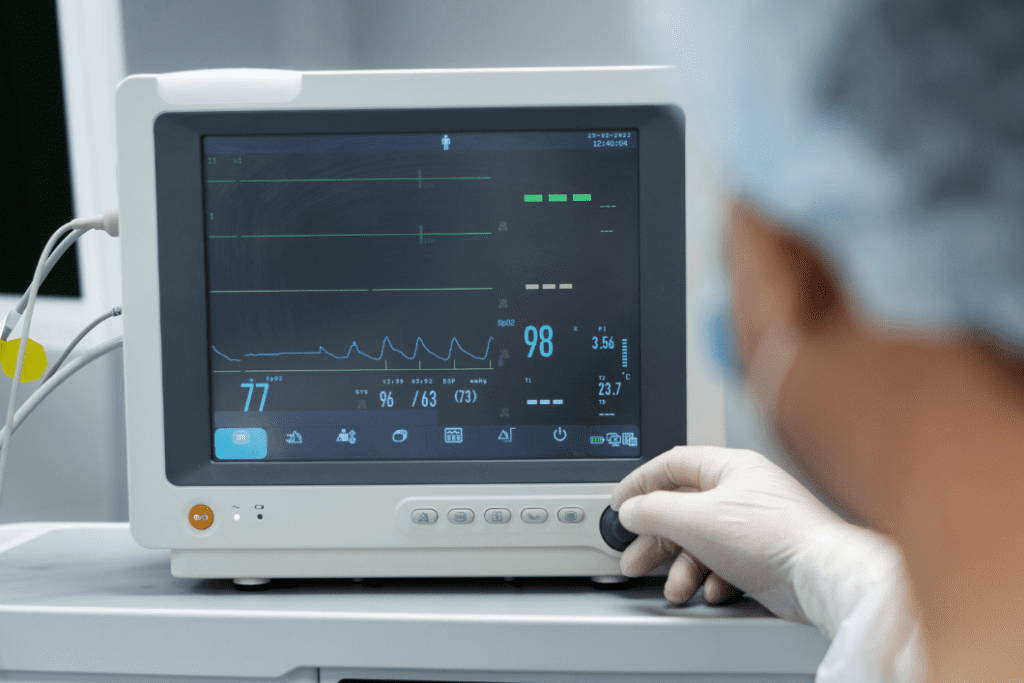 State-of-the-Art Facilities
Our cutting-edge facilities and diagnostic technology ensure precise assessments and effective treatments to ensure your health.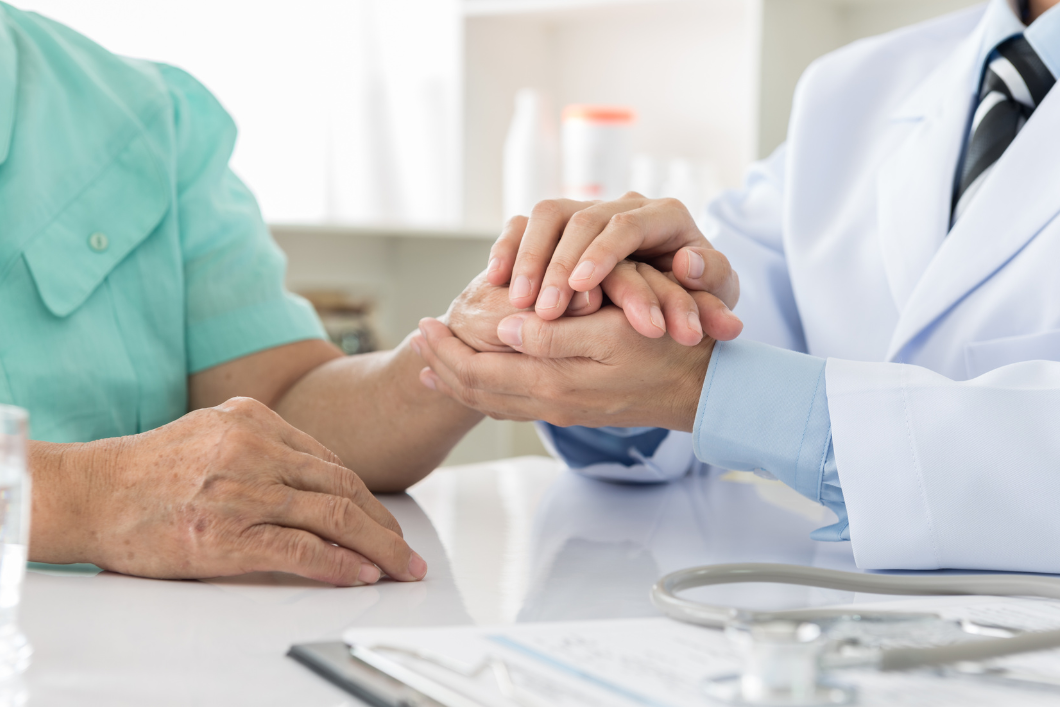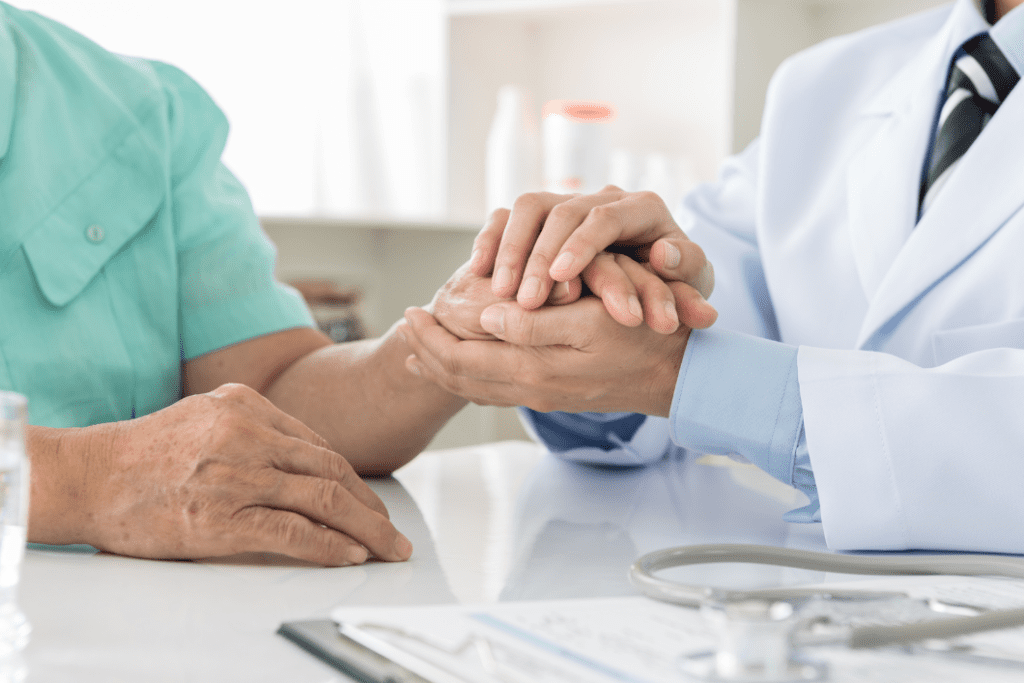 We believe in personalized care, tailoring treatment plans to meet your specific needs and ensuring your voice is heard every step of the way.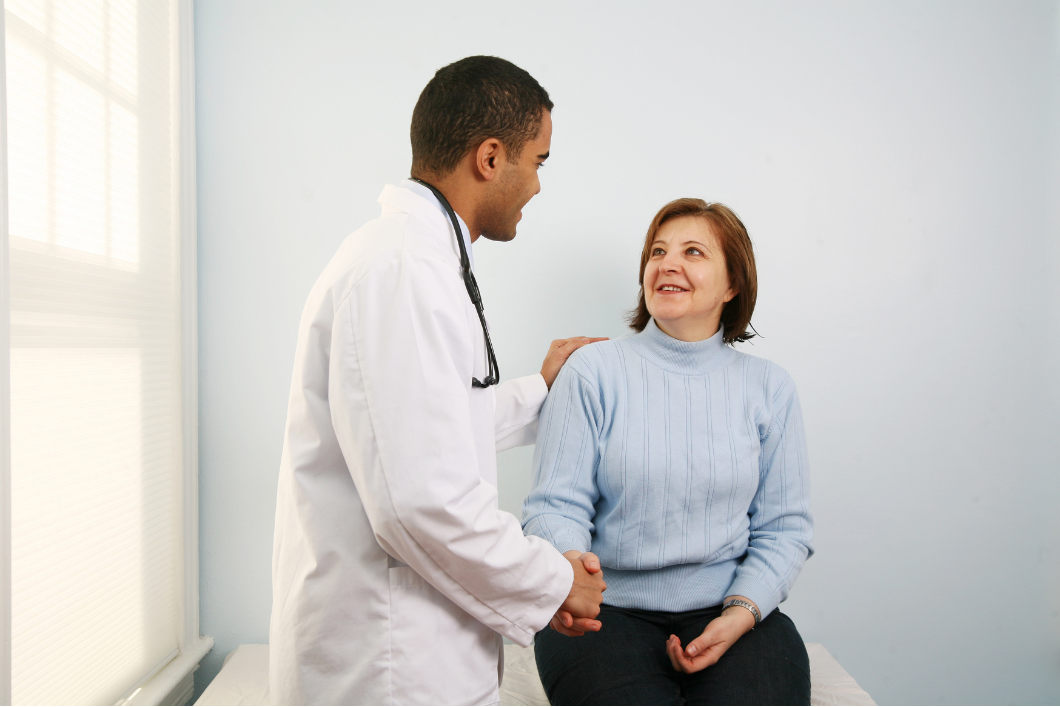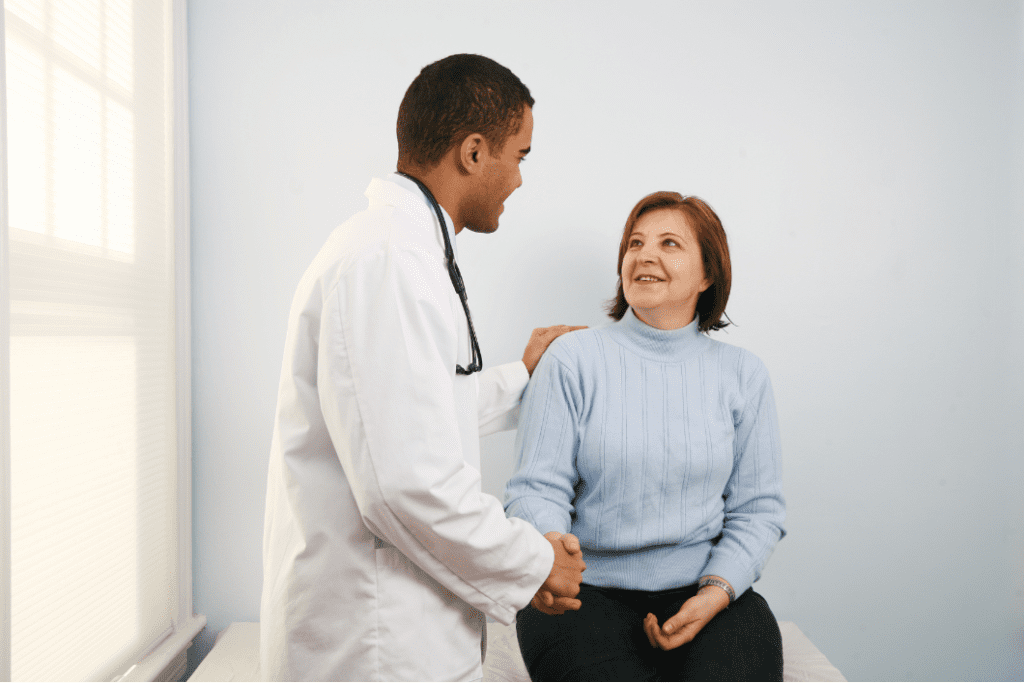 Discover success stories and real outcomes achieved through our commitment to excellence in Health care.
What are the Common Side Effects of X Rays?
X-rays are generally safe, but it's essential to be aware of potential side effects:
Exposure to Radiation: X-rays involve a small dose of radiation, but it's usually minimal and safe. Our equipment is calibrated to ensure the lowest possible exposure while still achieving accurate results.
Allergic Reaction: In rare cases, some individuals may have an allergic reaction to the contrast material used in certain X-ray procedures. If you have a history of allergies, be sure to inform our staff beforehand.
Pregnancy Concerns: Pregnant women should take precautions and inform our team. While X-rays are generally safe, we'll assess the necessity and provide necessary protection.
At Absolute Urgent Care, your well-being is our priority. Our trained professionals will discuss any concerns and answer your questions before proceeding with an X-ray to ensure a safe and comfortable experience.
When you choose Absolute Urgent Care for your X-ray needs, you're choosing convenience, expertise, and top-quality care. Contact us today to schedule your X-ray, or visit us for prompt, reliable service. Your health is in capable hands at Absolute Urgent Care.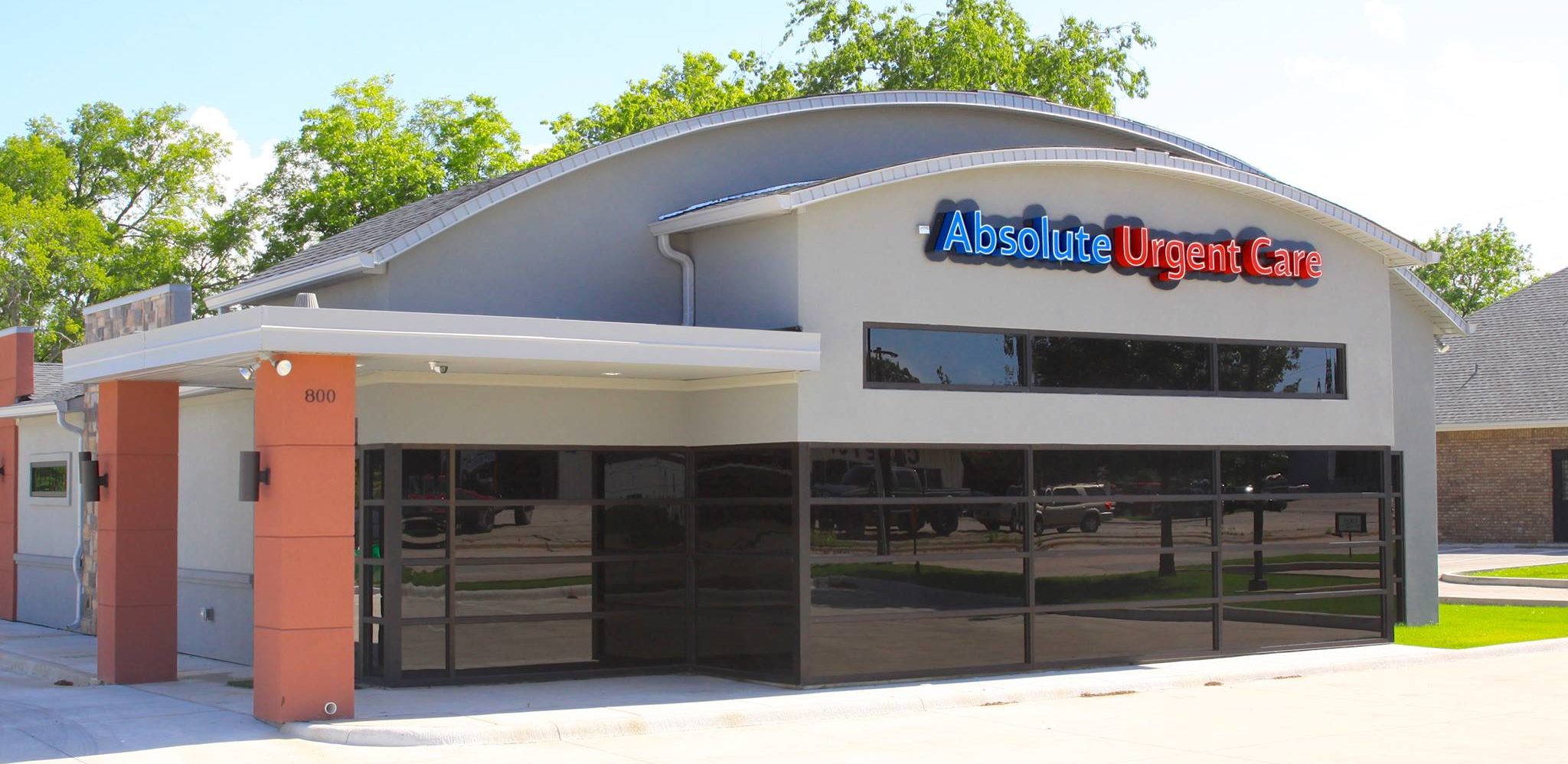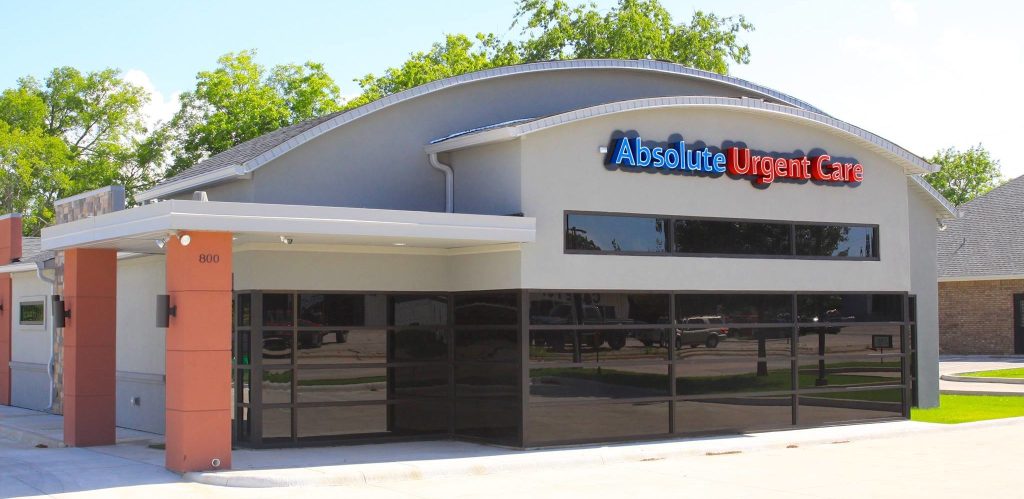 800 W Highway 82 GAINESVILLE, TX 76240
Phone: 940-301-5000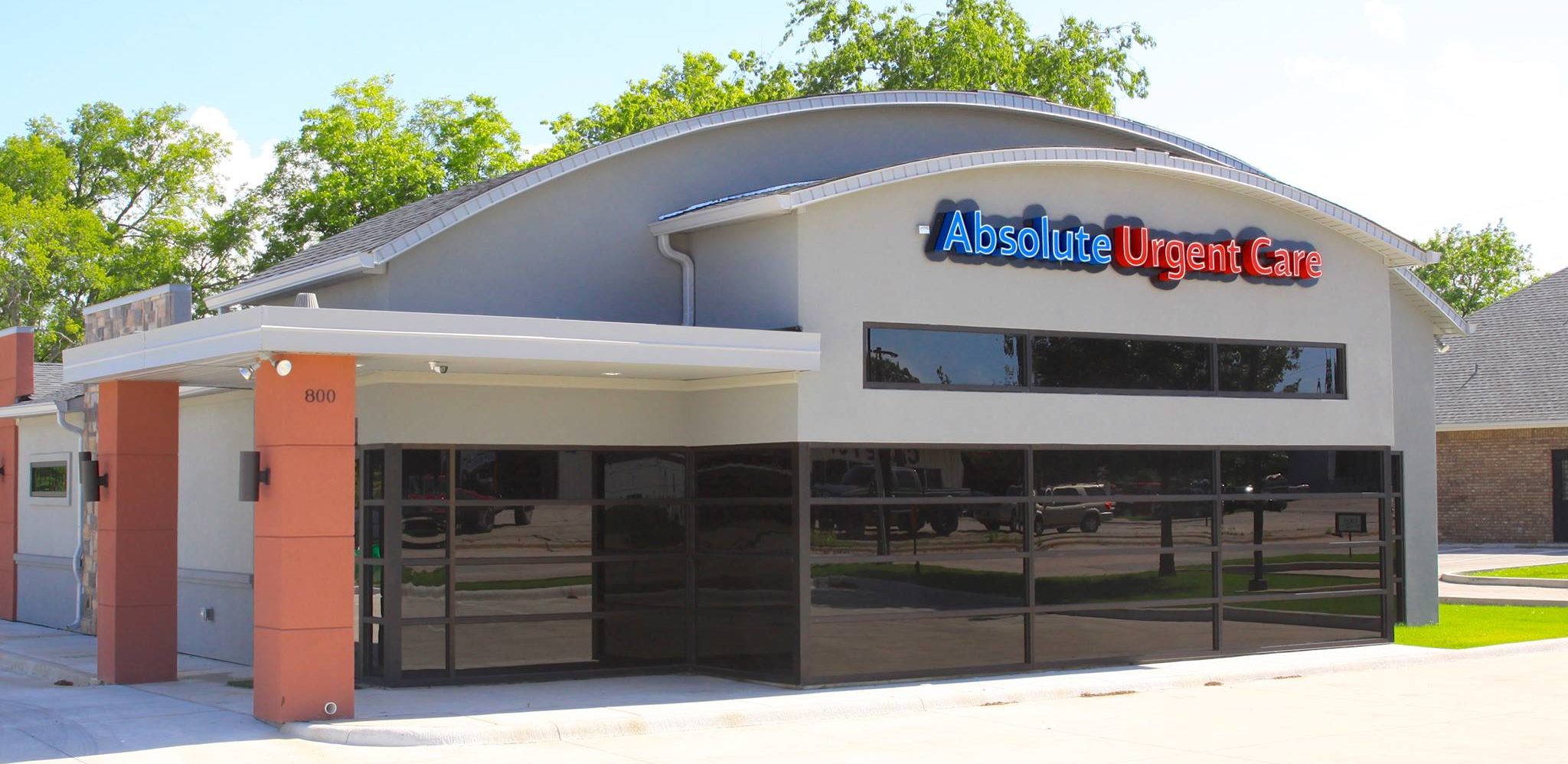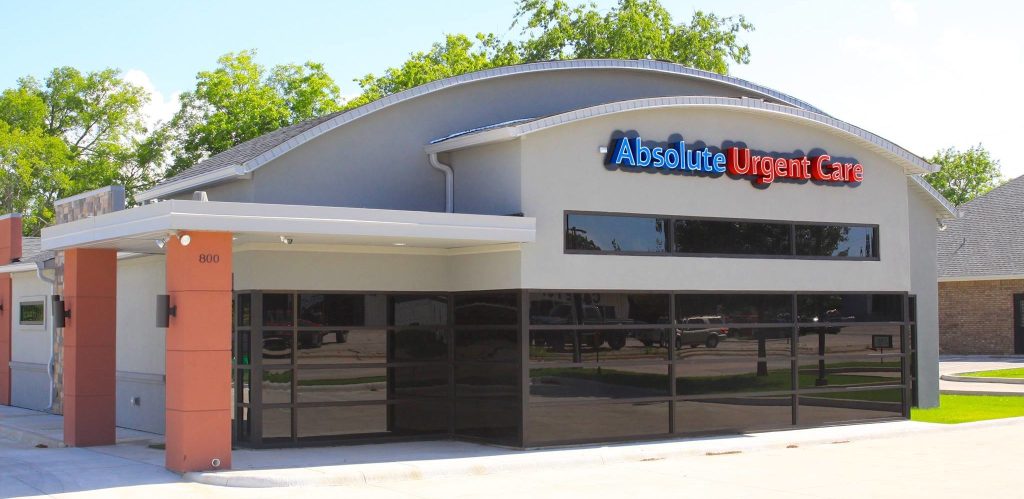 26631 US HWY 380 E, Suite A Providence Village, TX 76227
Phone: 940-686-7500