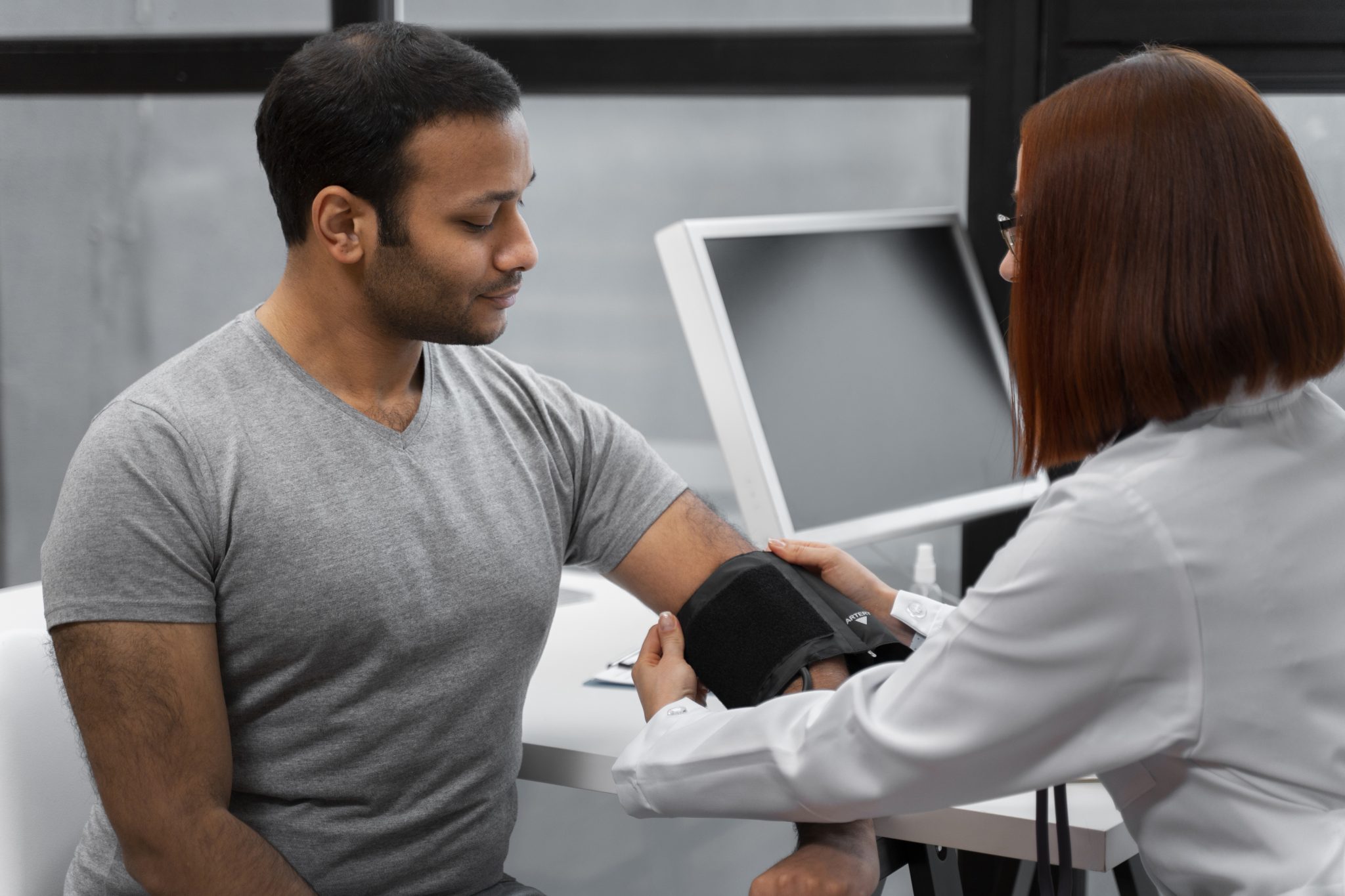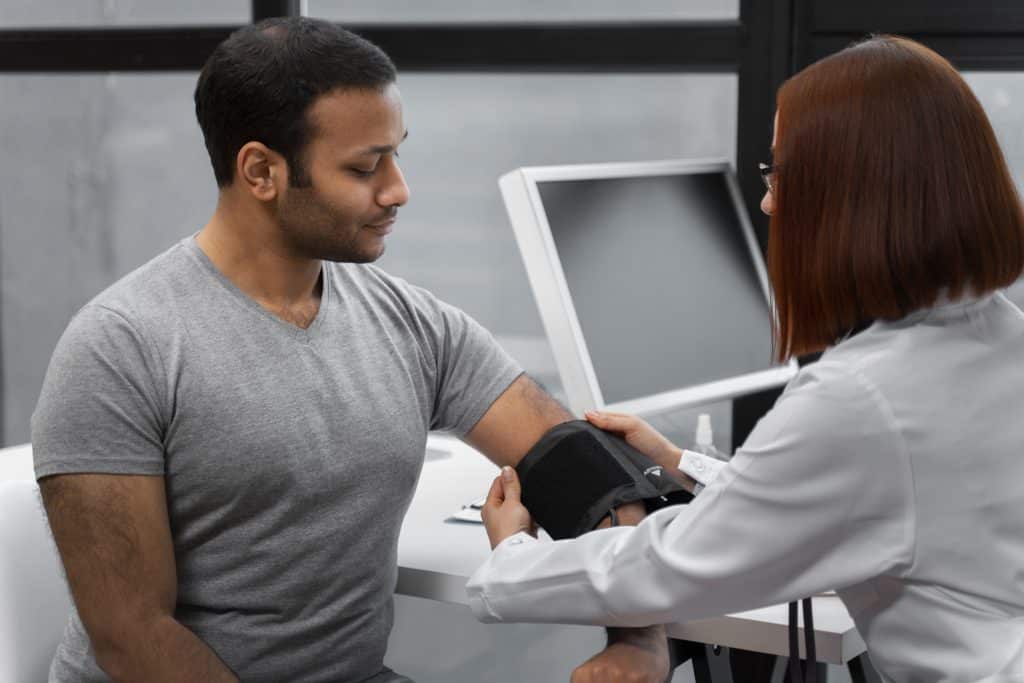 About Our
Physical Services
A physical is a medical examination that is performed to assess your overall health and well-being. It typically includes a review of your medical history, a physical examination, and any necessary lab tests.
Getting a physical is important for a number of reasons. It can help to identify any potential health problems early on, when they are most treatable. It can also help to ensure that you are up-to-date on your vaccinations and that you are receiving the appropriate preventive care.
What Types of Physicals are Available at Absolute Urgent Care?
Absolute Urgent Care center offer a variety of types of physicals, including:
       

DOT physicals

: DOT physicals are required for commercial drivers and must be performed by a certified medical examiner.

       

General physicals

: General physicals are recommended for adults once a year or more often if you have any chronic health conditions.

       

School physicals

: School physicals are required for children entering school and for participating in sports and other extracurricular activities.

       

Camp physicals

: Camp physicals are required for children attending summer camp and other overnight camps.

       

Sports physicals

: Sports physicals are required for children and adolescents participating in sports.

       

College sports physicals

: College sports physicals are required for students participating in college sports.
What to Expect During a Physical at Absolute Urgent Care?
When you arrive for your physical at our urgent care, you will be asked to complete a medical history questionnaire. Your healthcare provider will then review your medical history and ask you about any current health concerns. They will then perform a physical examination, which may include checking your blood pressure, heart rate, respiration rate, temperature, height, weight, and vision. They may also listen to your heart and lungs and palpate your abdomen.
If necessary, our healthcare provider may order some lab tests, such as a blood test or urine test. These tests can help to identify any underlying health problems.
Benefits of Getting a Physical at Absolute Urgent Care
There are a number of benefits to getting a physical at our urgent care, including:
Convenience

: Our urgent care center is typically open seven days a week and offer extended hours, making it easy to find a time that is convenient for you.

Affordability

: We usually charge less for physicals than traditional doctor's offices.

Speed

: We designed to provide fast and efficient care, so you can expect to get your physical and be on your way quickly.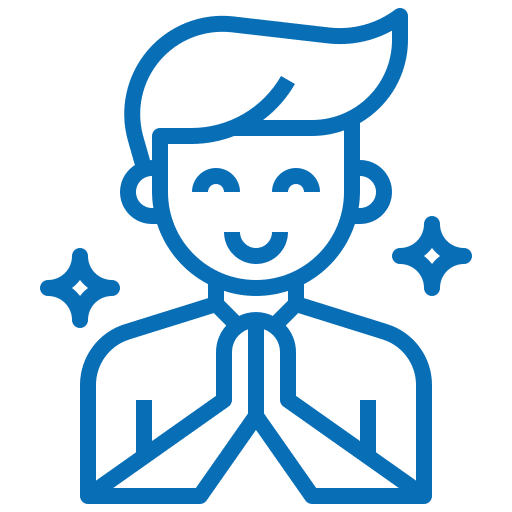 School Physicals
Our team provides comprehensive school physicals to ensure your child's health and well-being for a successful academic year.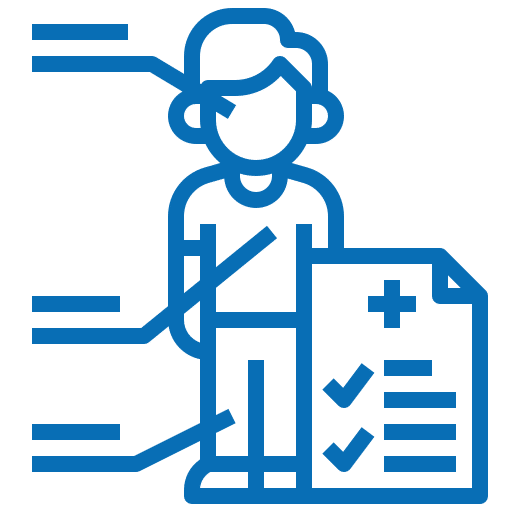 Pre-Employment Physicals
We offer thorough pre-employment physical examinations to assess the fitness and readiness of potential hires for specific job roles.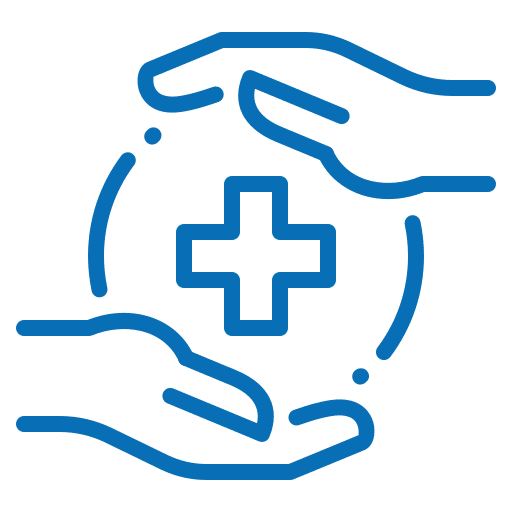 DOT Physicals
Our certified examiners perform Department of Transportation (DOT) physicals, ensuring compliance with regulatory requirements for commercial drivers.
Annual Wellness Checkups
We promote preventive healthcare through annual wellness checkups, offering a proactive approach to monitor your overall health and address potential concerns.
Schedule Your Health Care Consultation
Take the first step towards a healthier life. Schedule your medical consultation today and let our expert team guide you on the path to wellness.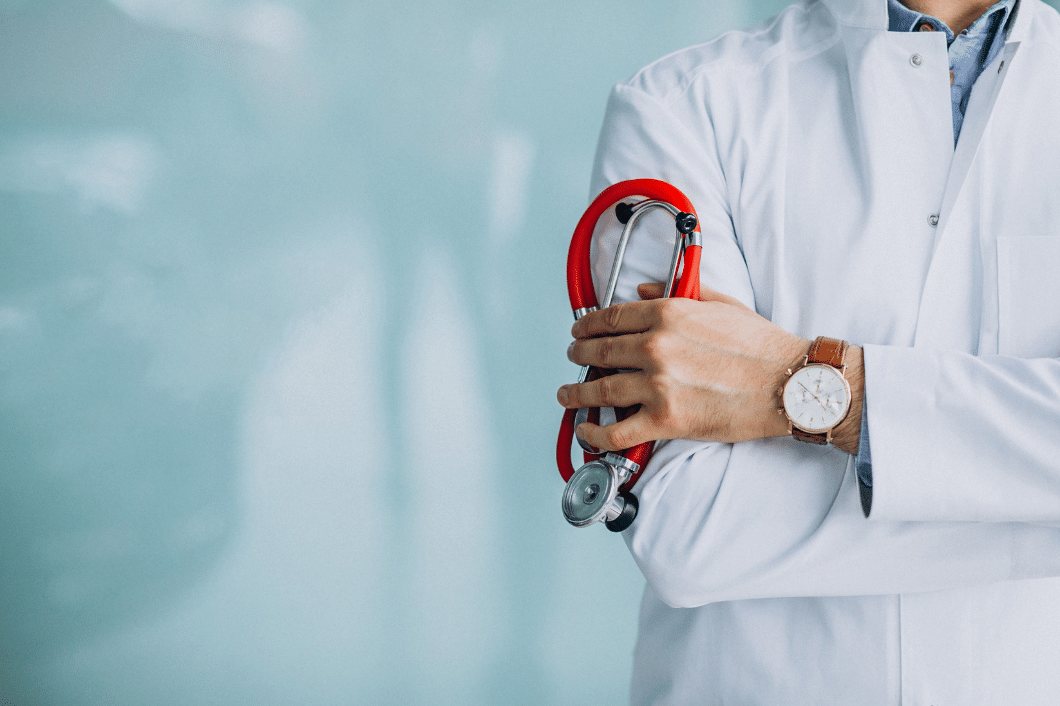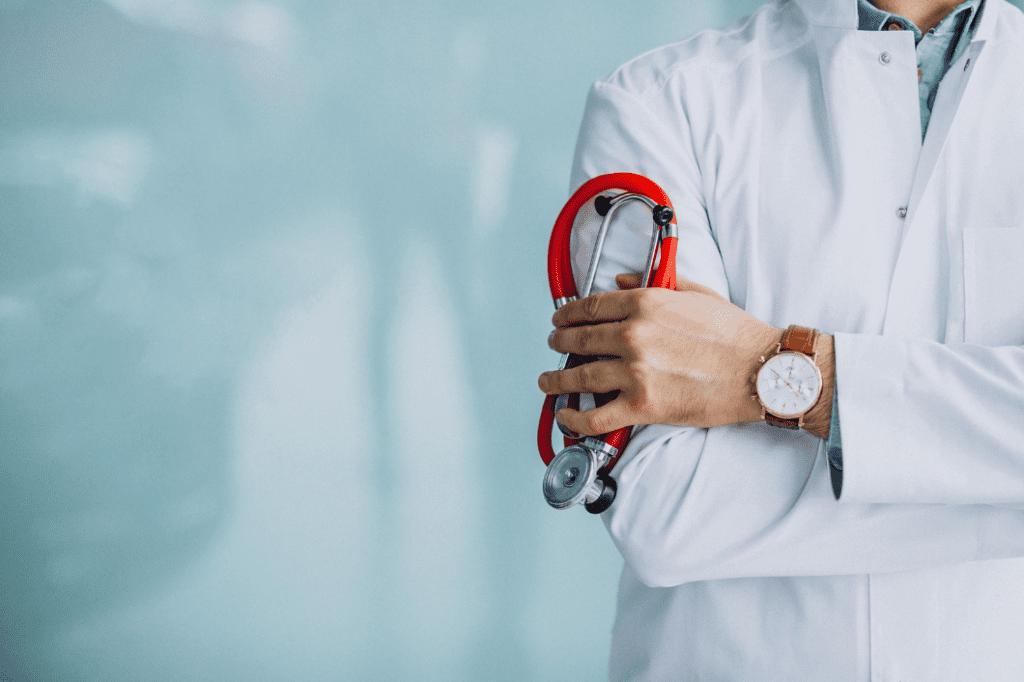 Expert Medical Specialist
Our team comprises experienced health specialist who bring advanced expertise and dedication to every aspect of your health.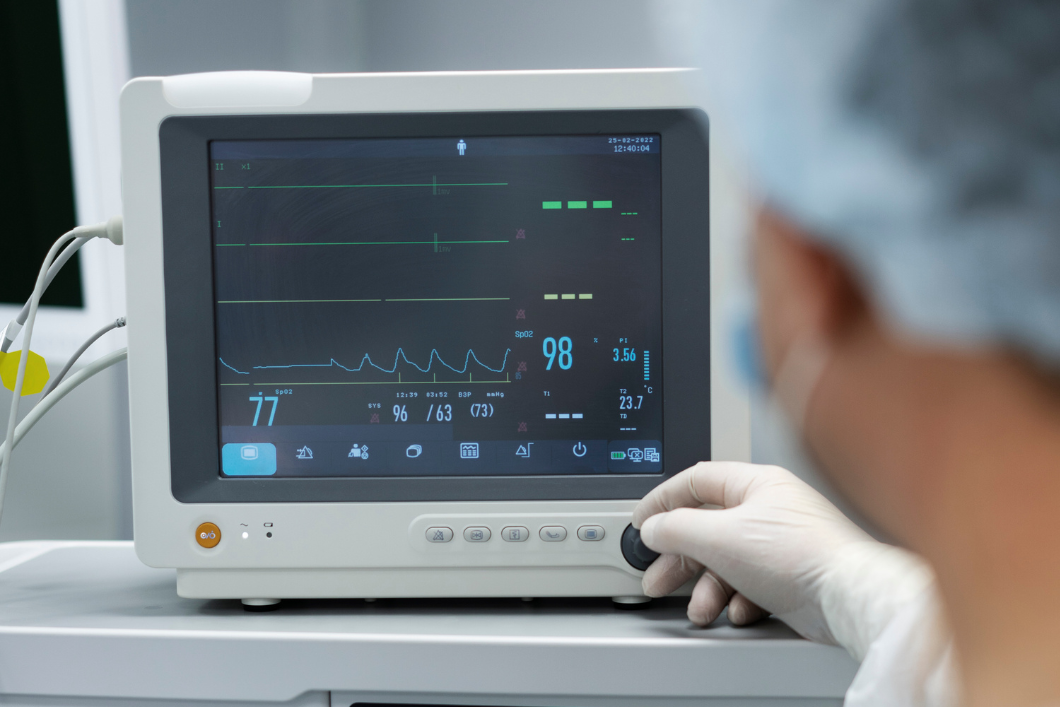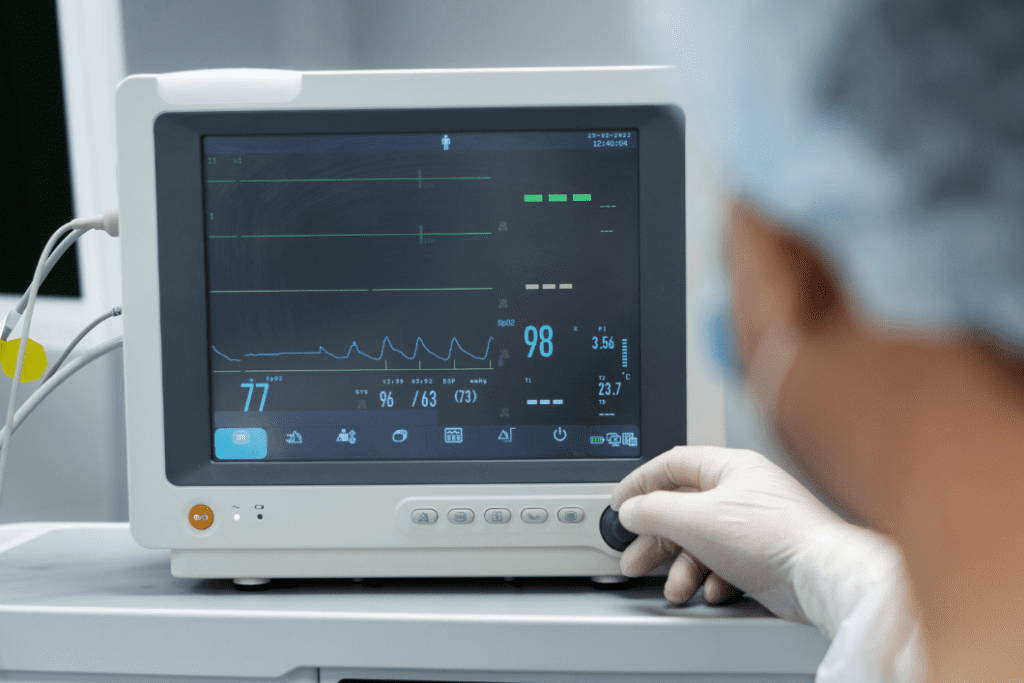 State-of-the-Art Facilities
Our cutting-edge facilities and diagnostic technology ensure precise assessments and effective treatments to ensure your health.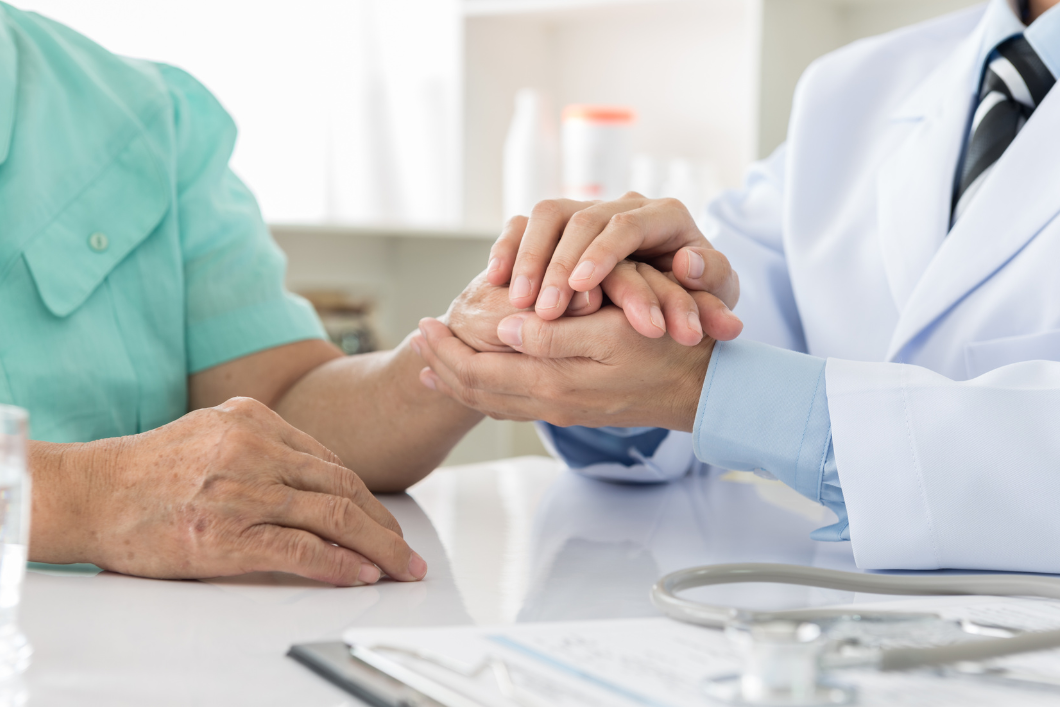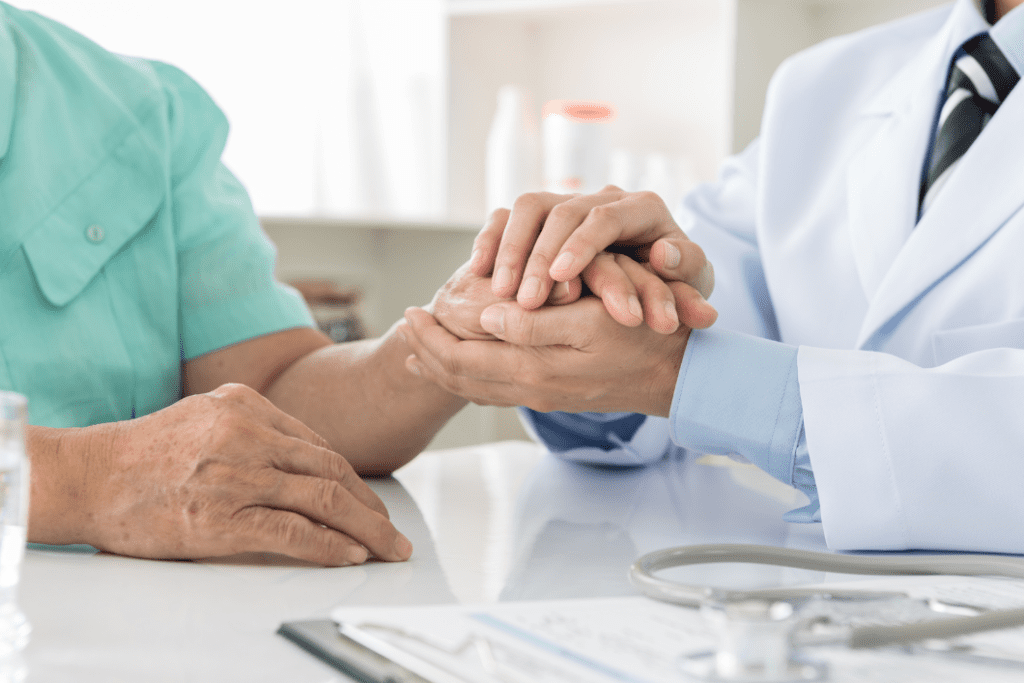 We believe in personalized care, tailoring treatment plans to meet your specific needs and ensuring your voice is heard every step of the way.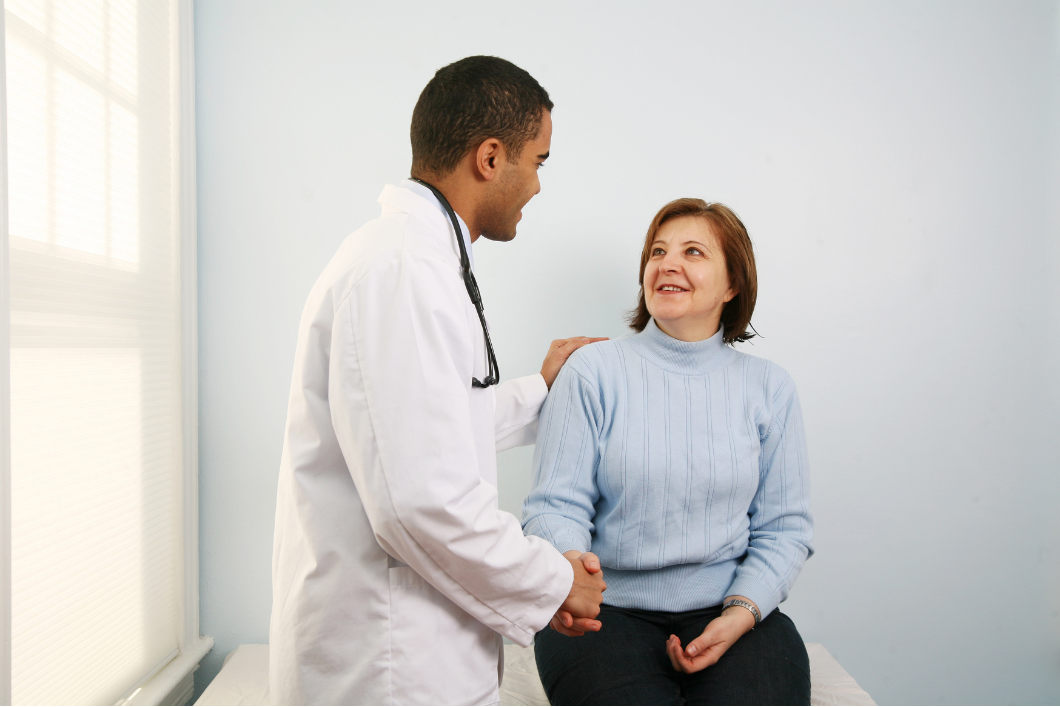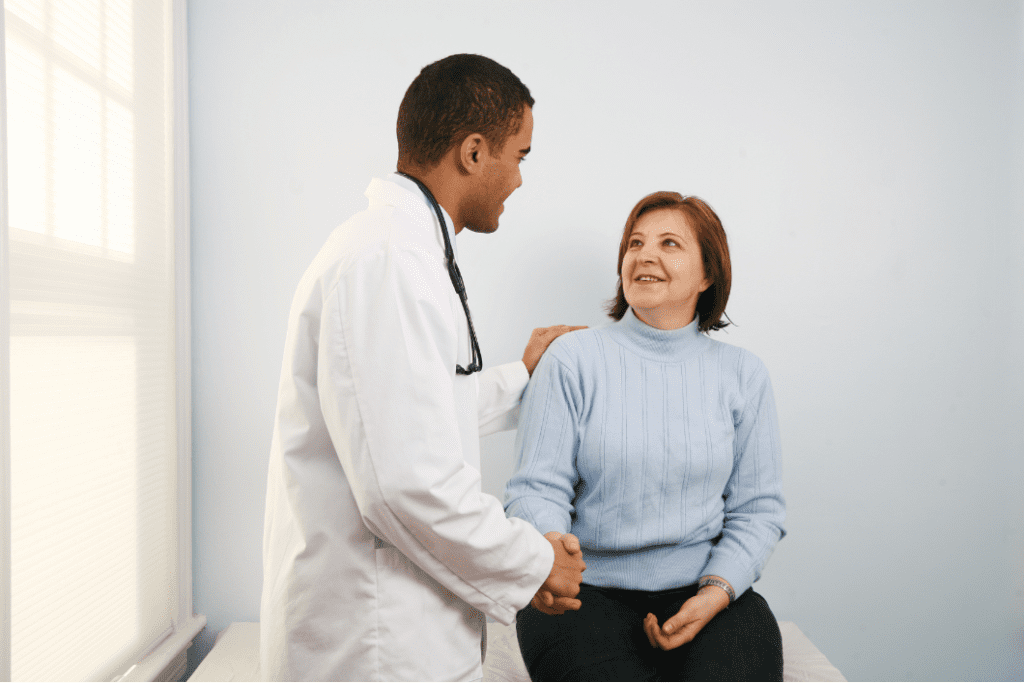 Discover success stories and real outcomes achieved through our commitment to excellence in Health care.
Empower Yourself with Physical Knowledge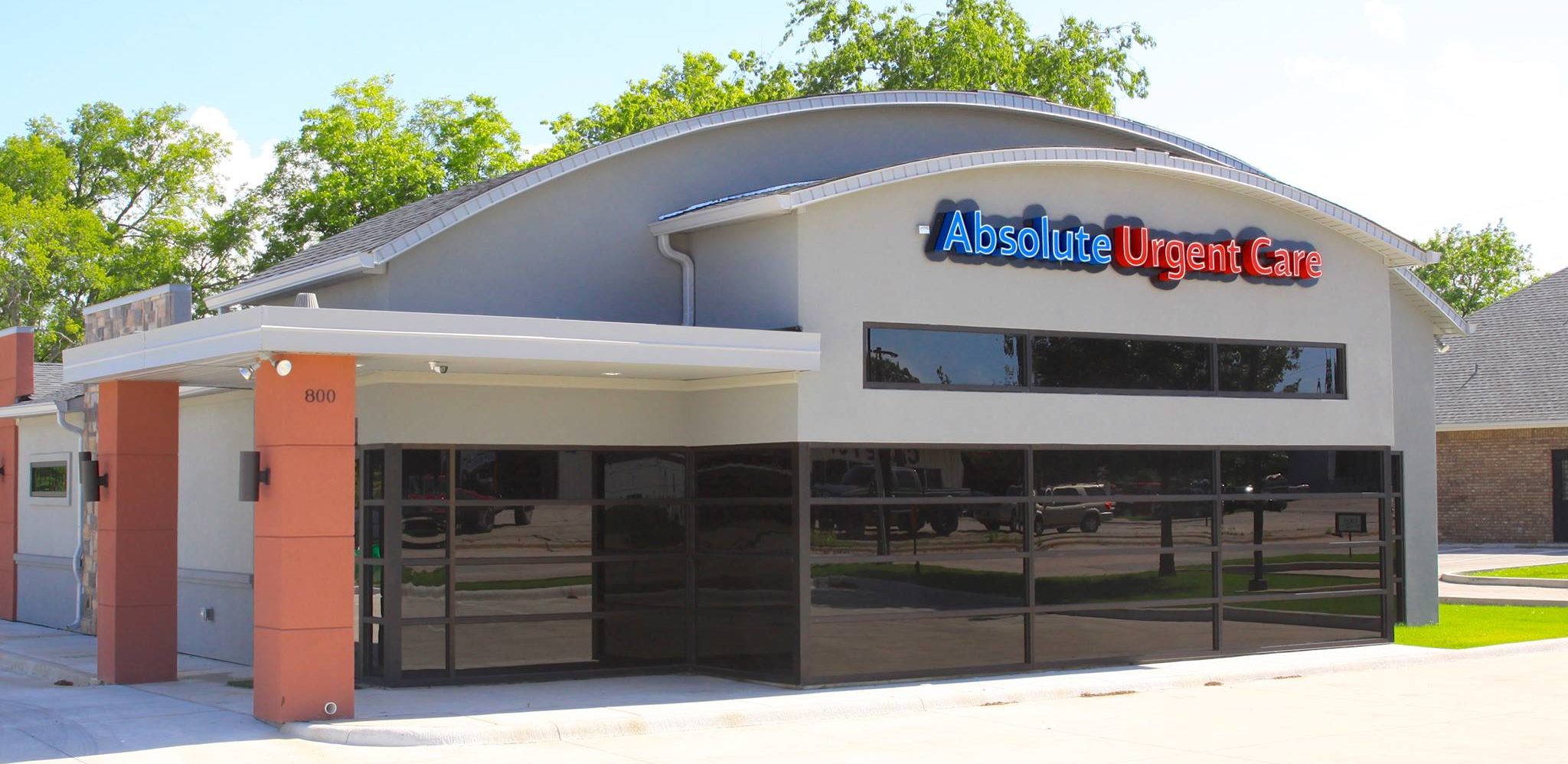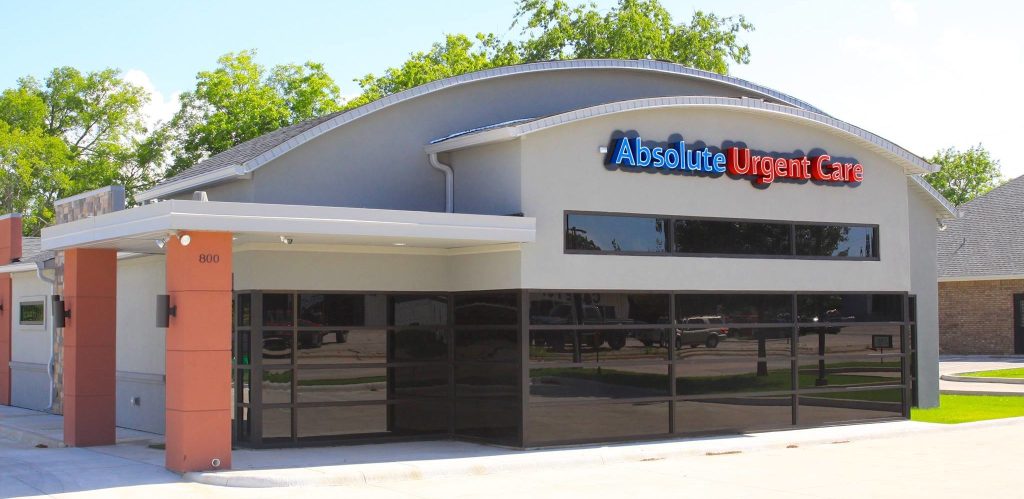 800 W Highway 82 GAINESVILLE, TX 76240
Phone: 940-301-5000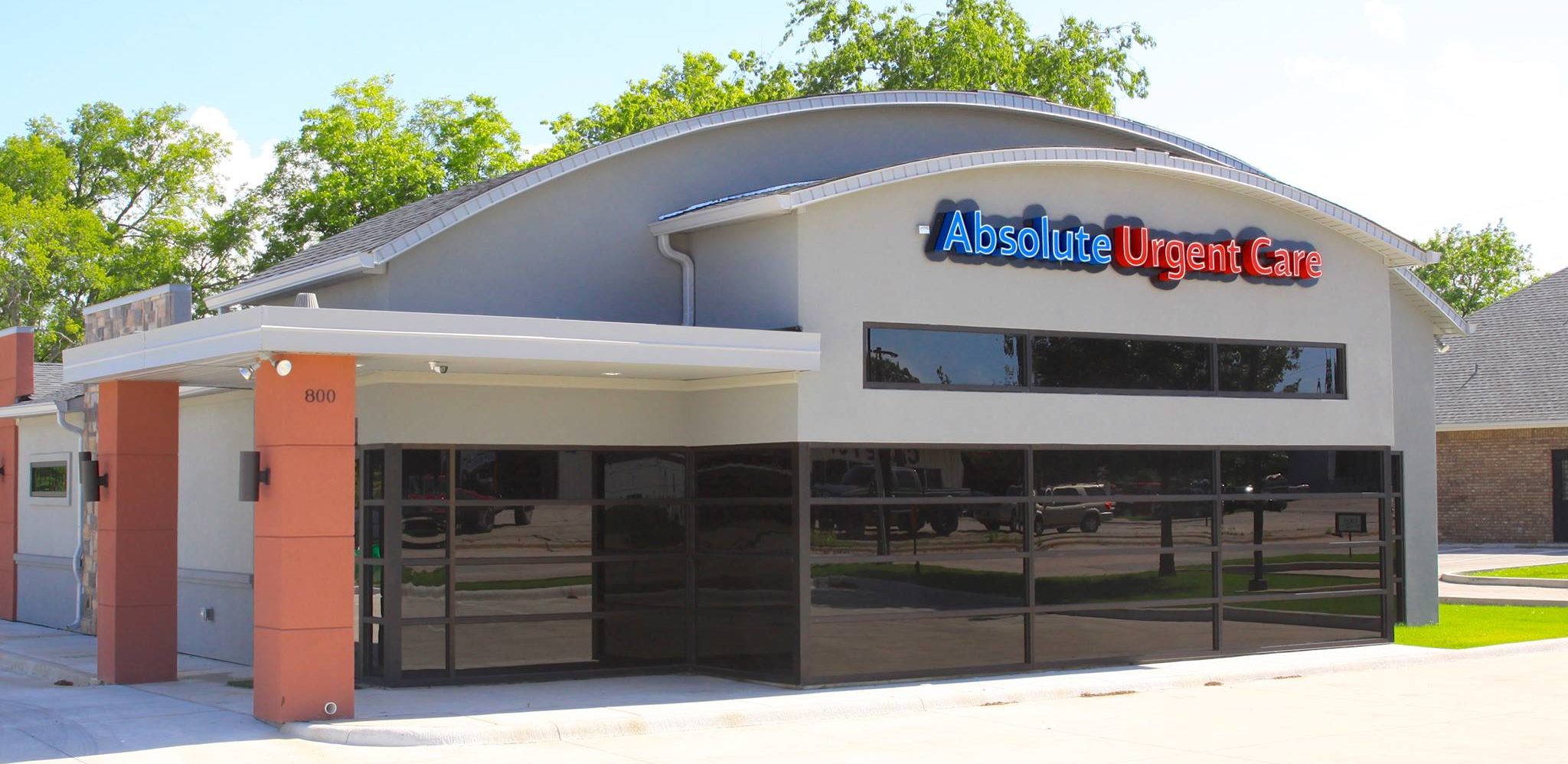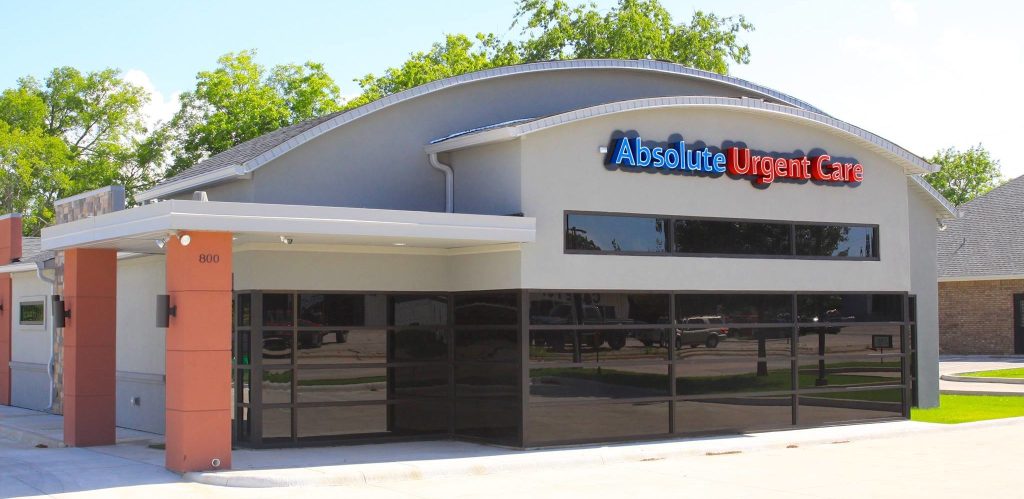 26631 US HWY 380 E, Suite A Providence Village, TX 76227
Phone: 940-686-7500